Whew! Am I lucky to be alive!?! In August, on the first day of my vacation, my car's clutch quit while on New York's Tappen Zee Bridge. While that's quite an experience itself, it's equally scary to be sitting in a disabled car that's being pushed across a very long bridge and over three lanes of traffic. While I went on to Maine, my car spent my vacation in Scarsdale NY. The next week I picked up my car and about an hour later, the brakes failed. You'll likely be stunned to find out why my car broke down again. Because this month's Victorious Woman theme is competence, I tell the story here.
BUT, ALSO IN AUGUST, something really neat happened. Just before I left for vacation, I received a "thank you" letter from the young ladies at Katie at the Bat. You'll remember that I presented a motivational talk for them, sponsored by Eileen Fisher Ardmore. Here's why I'm mentioning it now: While I receive many really wonderful "thank-you" letters from satisfied corporate clients and women's associations (and I love and appreciate every one of them), the most fun one I've ever gotten came from the Katie girls. You might get a kick out of it too.
NOW THAT THE CALENDAR HAS MOVED TO FALL, the changing weather has most of us grabbing for the last vestiges of summer. Last weekend I made my last tomato-basil salad (smothered in EVOO and loaded with garlic) and took out what was left of both plants. I also posted some pictures from [the really good part of] my vacation in Maine. SPEAKING OF PICTURES, in the spirit of victory, the Victorious Woman Project announces a forward-thinking, victory-inspiring contest on Pinterest, the popular and visually pretty social network. This month I'm inviting you to create your vision of your future self and enter to win: SEE CONTEST INFO.
Finally, I want to help you with your victory challenges so you can BE MORE of who you really are, DO MORE that satisfies your soul and HAVE MORE of the life you really want. Let me know how I can help. Here are several classes that might interest you. I hope you can join me on one or all of them. I'll look forward to it!
In Victory, Annmarie Annmarie@VictoriousWoman.com
In this newsletter:
September Victory Theme: Competence
Testimonial: Katie at the Bat
**********************
**********************
Only a few days left to join Annmarie on her BLOG TOUR
**********************
GET MORE Victorious Woman on FB and Twitter!
WHAT'S NEW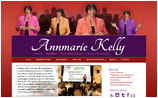 New Website!
It's been in the works for a long time, but thanks to Kris, my wonderful web designer, www.AnnmarieKelly.com is finished! OK, I know websites are never finished, but it's in a good stage of its evolution. I'm excited to share it with you. Take a look and let me know what you think.

******************

Victorious Woman Pinterest Vision Board Contest!
The winning Vision Board will get you a copy of Victorious Woman! and a one-hour coaching session with Annmarie. Read instructions here.

******************

Kelly's Cafe Annmarie Kelly answers your questionsKelly's Cafe is a question and answer page. You can read questions from other women going through the same things you are. If you don't see something about what you need help with, you just have to ASK.
Have a question? Simply fill out this form and I'll answer you in Kelly's Cafe. BTW: I won't post your email, only use your first name, and will happily change your name if you tell me that's what you prefer.

******************

Blog Tour!I've been having fun on my first BLOG TOUR. Here's a review "The Book Worm" gave Victorious Woman!
If you can join me, the last stops on the tour are:September 26
DA Bale and Literary R&RSeptember 27
The Bibliophilic Book BlogSeptember 30
Reviews by Molly and Bloggin' 'bout Books  
******************
THIS MONTH AT VWP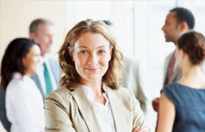 New Articles VictoriousWoman.com
Here's what you'll find:
September Victory Theme Competence
This month's Victory theme is competence. In today's economy, with unemployment at over 8% in "the longest stretch of high unemployment in this country since the Great Depression" (CBO), you may need to do some retraining or strategy shifting. Not doing one or the other (or both) can make you seem less competent or qualified to prospective employers, especially when compared to younger candidates.

Whenever you learn a new skill, it usually isn't easy. If you feel frustrated trying to keep up with social media (like me!) or with other changes in our fast-moving business climate, you can take heart in knowing that the way you feel is a just stage and not a destination (I do!). I explore the stages and more in September's Victory Blog.

******************

Women Who Inspire
Barbara Morrison On being a former welfare mom
Erin O'Connell Contest Winner – 1st Place Beating Bulemia and Depression
Paula Whittaker Contest Winner – 2nd Place Letting go of Anger and Hate
Anne Lawrence Contest Winner – 3rd Place Living with a Paraplegic Spouse
The next Victorious Woman Story Contest opens in March 2013. What's a victory you can share?

******************

Do you know a Victorious Woman? Nominate her!
If there is a woman whose had a victory that you think others should know about or that will help other women, submit her name here If chosen she'll be featured as an honoree on the victorious woman website!
GET INVOLVED!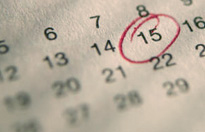 Register NOW!
Upcoming Classes
Webinars
October 9
Webinar: How to Talk so People Will Listen
Don't let ineffective interactions hold you back for having the kind of life you dream of and deserve. Learn more…
November 6
Vision Boards: Creating the Life of Your Dreams
Vision Boards are powerful tools for that can magnetize your personal and professional goals, reinventing your life or getting that "one thing" – car, house, lover – you dream about having. Learn more…
December 4
Webinar: The Art of the Start
Don't wait until December 31 to think about your life in 2013 – and then start frantically making empty resolutions(the diet or new house or new sweetie or…WHAT?) that you'll forget by January 15.
Start now so that, in 2013, you can have MORE…
POWER SUCCESS LOVE HAPPINESS SATISFACTION and MORE Learn more…View all Upcoming Events!
Thanks to everyone who emailed last month. I LOVED reading your comments and feedback!

Let me know what you think about this newsletter and what else you would like to read here: Annmarie@VictoriousWoman.com