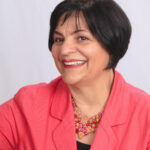 Miley Cyrus recently told NBC Today Show's Matt Lauer that she was getting her sexy on now because she's heard that after 40 it's all over. Lots of women were laughing themselves silly…but not everyone thought it was funny. In mid-life, so much happens to our bodies, our self-esteem and our partners. It stands to reason that all those changes will affect our intimate relationships. This week's topic for Happy Hour with Annmarie Kelly on AM Radio 1520 is the last in October's Emotional Wellness series – and the juiciest! It's all about sex in mid-life!
Join me as I explore this topic with sex Therapist Dr. Jill McDevitt. Tune in October 25, from 3-4pmEST. Live on 1520AM and live online at www.WCHE1520.com
BTW: if you have an embarrassing question that you don't want to ask you everyday girlfriends, ask your victory girlfriends. Call in with your questions at 610-701-9243.
October is emotional wellness month. Click here to listen to previous radio shows discussing important emotional wellness topics (domestic violence, depression, and more).