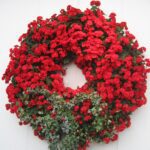 At today's Happy Hour show, I talked to our mid-life guys – you know, the ones who buy us clothes that are the wrong size or jewelry we don't like…and then get hurt when we either don't use it or return it. You and I know that our guys want to make us happy, but they seem to think it's all about the money and not the love. So, here are my "guy do's and don'ts" – feel free to add your own thoughts and ideas. And DO send this link to your special guy!
DON'Ts
If you're getting your sweetie anything electrical with a cord and it's not designed to make her feel better – and I'm not talking about a electric blanket or a treadmill – DON'T do it. Anything electrical is probably going to get you in some kind of trouble.
Unless you're getting a diamond, or your sweetie left a list for you at the jewelers, DON'T buy jewelry. Most of the time you are likely to spend too much money on something that isn't her taste…and it shows. So she's either not going to wear it or will return it. Either one will annoy her and it won't make you feel good either.
By now you should know that sexy lingerie is a gift for you and not her. DON"T buy it for her.

In fact, buying any clothing is really touchy. If you don't know her size and her taste, you could easy hurt her feelings or, at best, disappoint her
DOs

If she made a list, DO use it. If she didn't…
Plan an experience. Cheez, I can almost feel some of you guys giving up because someplace in your brain you've already decided that any kind of "experience" has to be some multi-media spectacular something…and you're just not good at that stuff. But you can be good at it. Here's how:

DO think about what she likes. Does she like museums, sightseeing, movies, stage shows, casinos…or something else?
DO go online and see what's out there in thing she likes. And, when you go to a website, don't just throw some spaghetti on the wall to see what sticks. Actually read what a website says and look for things like visitor info, times, days, special events…all the things that will help you put together a plan.
DO add a meal. If money is an issue, breakfast is usually less expensive, so go someplace nice for breakfast – someplace you wouldn't usually go. Or stop for a dinner takeout and then eat it at home on a candlelit table. Some of my favorite meals with Joseph have deli sandwiches at some secluded spot, where the two of us just talk and stuff.
DO make your gift look nice. Presentation is everything.

DO write or type out what you planned on a small card, with the agenda, put it in a box, and wrap it up. And, if you're going someplace like Hershey, add a couple Hershey Kisses to the box.
DO make it look like what you really did – that you thought out something special for her.

DO talk during this special date. Guys, that's pretty key for most of us. Here are a few conversation starters:

What's one happy moment that stands out in your mind? Why does it stand out?
What's one thing about our marriage that you are most thankful for? Why?
What's one of the funniest things that we've ever experienced together?
If time and money were no object, what's one thing you'd like us to do together in the next year?
SO, guys, those are your Christmas gift-giving do's and don'ts. And my sweetie, Joseph, wanted me to tell you that he knows it's hard to do – he mostly hates it – but in the end he says it's worth the effort. He knows I'm happy because he didn't just throw some money at some stupid thing and call it a day. He showed that he loves me – and that's what we women in mid-life want. So it makes him feel good that I'm happy. And, if I'm happy, he's happy. In then end, isn't that what you want too?