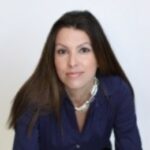 Dealing with Difficult People or
the Loss of a Loved One
The condescending sister, the bully brother, the know-it-all spouse of your best friend…the can suck the happy out of happy holidays, can't they. Well this you don't have to be a victim to other people's bad behaviors. Joining us for today's Friday Happy Hour is author JJ Geronimo. She'll be sharing tips and tricks for dealing with people who want to steal your Christmas joy.
Also, local author and business coach Molly Nece was talking with someone who recently lost a spouse. He was dreading both his first anniversary and first Christmas without her. What Molly said to him wasn't something she thought out. Instead, it was something that just popped out of her mouth…and it was inspired. She's joining us for Chick Chat in the second half of Happy Hour to share it with you.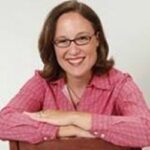 Tune in at 3pm today to WCHE1520am or www.WCHE1520.com
Can't listen today? This show will be available on replay next week at www.VictoriousWoman.com along with more interviews with
Eileen Rockefeller – author, Growing Up Rockefeller, Becoming Myself
Sharon O'Connor – hypnotherapist and guided imagery counselor
Mary Cantando – Founder, The Woman's Business Advantage
Fawn Germer – Woman's Leadership Expert, Mustang Sallies &Hard Won Wisdom
Annmarie Kelly is a leadership expert who encourages women to "live out loud and in living color" by overcoming adversity and transforming challenges into opportunities. She helps them be inspired, educated and empowered leaders of their lives, their families and in the workplace. The author of Victorious Woman! Shaping Life's Challenges into Personal Victories, founder of the Victorious Woman Project and the Victorious Woman Essay Contest and host of the Friday Happy Hour with Annmarie Kelly.
Learn more at AnnmarieKelly.com.
For Annmarie Kelly's free newsletter, to schedule an interview or to book Annmarie for a workshop or keynote, call/email info@victoriouswoman.com, 610.738.822