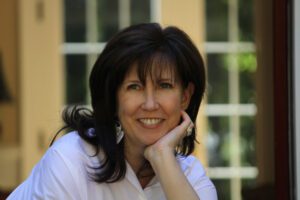 After a divorce, what do you do for the holidays? That's just some of what Colleen and I talked about on today's Friday Happy Hour.
Colleen Sheehy Orme is a Divorce & Relationship expert. As a national columnist for beliefnet.com a faith based, inspirational website, Colleen writes and speaks on the topics of love, relationships, divorce, and healing. She also consults on these topics and of rebuilding your personal life and personal brand during and after divorce. She is also a contributor to other national outlets and publications. She is based out of the Washington, D.C. area where she lives with her three great boys, who seem to tolerate her candid, life musings and their wild, chocolate lab 'Hazel.' In addition to being a national columnist, speaker and consultant, she continues to be a freelance journalist and source for various national media outlets. Colleen
You can find out more about her at www.colleensheehyorme.com and read her national column at Beliefnet and follow her Twitter @colleenorme or on Facebook
If you're interested in a free 30-minutes consult with Colleen, you can email her at colleen.sheehy.orme@gmail.com). Put Happy Hour in the subject line.
My quote for you for this glorious Easter weekend is about welcoming spring. It's from author Toni Sorenson, who said:
Spring is the sound of birds chirping,
the taste of cherry juice,
the feel of grass on bare feet,
the sight of pink roses and blue skies,
and the feel of dandelion fuzz.
Spring, in other words, is a welcome, wondrous sensory overload."