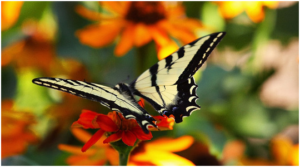 On Monday night I gave the opening "invocation" at my Toastmaster group's annual party. I talked about goals for the New Year (big surprise, huh?). Afterward, Toastmaster Julie talked with me about goals, and specifically her goal of writing a novel.
Empowerment Hurdles to Overcome
"What's stopping you," I asked. Julie thought about it for a second or two and then gave me a couple reasons.
As I listened, I realized that, in today's book publishing world, most of Julie's reasons don't hold water. They might have even just ten years ago, but not now.
When I told Julie, she was surprised by actual facts. Then I could see some wheels turning in her head.  So I suggested a few doable and results-focused next steps.
Then, as others joined us, our conversation shifted.  We both went on to talk about other people.
Flip that Motivation Switch
A little while later, the party started to break up. I was still gabbing with someone when Julie caught my eye. As she left the party, she shouted over to me, "I'm gonna do it!" I could see the excitement in her eyes. What I said had flipped the switch in her head.  Once she saw her dream in terms of doable steps, she saw it as attainable. It made a difference. I'm already looking forward to reading a copy!
What about you?
What's one of your dreams and what's been stopping you from making it come true (until now, of course!)?
Write out what those things are. Ask yourself, what can I do about these? And ask someone else…maybe a couple people. Sometimes you can't see beyond a barrier but someone else can see it for you.
It could make all the difference in the new year!
What will make you happy in 2017?
Reinventing your career…or your life? Starting a business? Having more fun?
Need some help getting your New Year's Goals going? I can help you! My next workshop is Savvy Sizzle and it's starting on January 10. You can join me for the Savvy Sizzle teleseminar at 1pm or for the workshop in Wayne PA (near King of Prussia Mall). The Early Bird pricing is still happening and, if you join my Victorious Woman Project page, you'll find a coupon code for an additional $200 off the cost of either one. Also, if you do the work, it's a satisfaction guaranteed class or your money back class!