Author Lisa Scottoline needs no introduction, especially with her fervent fans in Chester County. She is The New York Times bestselling author and Edgar award-winning author of 31 novels, including her latest work, AFTER ANNA. She also writes a weekly column with her daughter Francesca Serritella for the Philadelphia Inquirer titled "Chick Wit" which is a witty and fun take on life from a woman's perspective.
Lisa is coming to the Friday Happy Hour to talk with me about her newest novel, After Anna. I'll also be asking her about Rosato and DiNunzio, and stories from her weekly column in The Philadelphia Inquirer….and more! If you love Lisa, you won't want to miss this Friday's Happy Hour with Annmarie Kelly. Learn more about Lisa on her website: https://scottoline.com
Friday Happy Hour Listeners: If you missed the show, you can listen to the podcast: Victory Chicks Radio
You can find After Anna on Amazon: After Anna/Hard Copy and After Anna/Kindle
If you want to see Lisa, she's doing a lot of signings around town:
April 15 – Barnes and Noble in Exton, 4pm
April 22 – Costco King of Pussia , 12-2pm
I talked about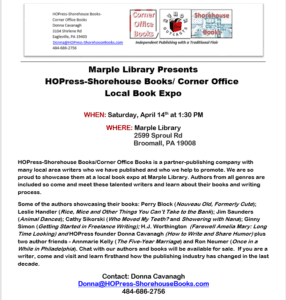 Annmarie is "live" every Friday, from 3-4pm EST.
Call-in: 610-701-9243
You won't want to miss Happy Hour with Annmarie Kelly …and you don't have to!
In West Chester PA: turn your radio dial to 1520AM
Anywhere in the world: listen online from at www.WCHE1520.com (click the microphone that says "listen live" – uses Windows Media Player).
On your mobile devices at Tune-In Radio.Call-in: 610-701-9243
Not sure when Annmarie is on in your time zone? Find out here: Time Zone Converter
Miss a show? Catch up on the VICTORY CHICKS RADIO podcasts! Now on YouTube!