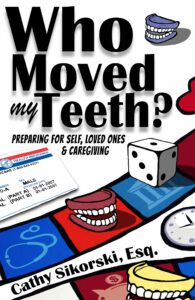 Happy Hour friend, Cathy Sikorski is back this week to talk caregiving, women in midlife, and more. Cathy will also be giving us some tips right from her newest book, Who Moved My Teeth,. And, while our conversation always has some jazz and sparkle, Cathy always brings a little spice. Join us this week for some Happy Hour fun!

Here's the article I talked about: Barbara Bush and Me
Want to join the party with me and the other Girlfriends this year? We're still in early discount mode,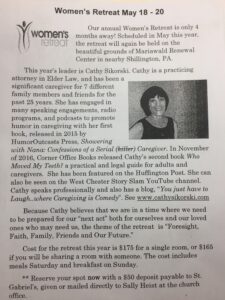 so get your tickets now: Girlfriend Gala
Here's info about the bridal fair: Wed Local
Here's a flyer for Cathy Sikorski is doing near Reading:
#VictoriousWoman, #FridayHappyHour, #AnnmarieKelly, #CathySikorski
Annmarie is "live" every Friday, from 3-4pm EST.

Call-in: 610-701-9243
You won't want to miss Happy Hour with Annmarie Kelly …and you don't have to!
In West Chester PA: turn your radio dial to 1520AM
Anywhere in the world: listen online from at www.WCHE1520.com (click the microphone that says "listen live" – uses Windows Media Player).
On your mobile devices at Tune-In Radio.Call-in: 610-701-9243
Not sure when Annmarie is on in your time zone? Find out here: Time Zone Converter
Miss the show? Listen to the Podcast!