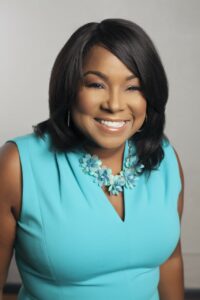 Does your midlife reinvention include starting your dream business? Or do you already have a business that could use a mini-makeover? Then you need to hear from The Small Biz Lady, Melinda Emerson. She's joining Annmarie Kelly at this week's Friday Happy Hour and she has lots of ideas for you.
Melinda Emerson "SmallBizLady" is America's #1 Small Business Expert. Her brand reaches 3 million entrepreneurs a week online. Her mission is to End Small Business Failure. Forbes named her the #1 women for small business owners to follow on twitter.
You can find her new book Fix Your Business on amazon.com
Here are some fun links from things I talked about today:
---
---
Listen to the Podcast Now!
Listen to "Small biz Tips | Melinda Emerson chats with Annmarie Kelly" on Spreaker.
Annmarie is "live" every Friday, from 3-4pm EST.

Call-in: 610-701-9243
You won't want to miss Happy Hour with Annmarie Kelly …and you don't have to!
In West Chester PA: turn your radio dial to 1520AM
Anywhere in the world: listen online from at www.WCHE1520.com (click the microphone that says "listen live" – uses Windows Media Player).
On your mobile devices at Tune-In Radio
And you can call-in: 610-701-9243
Not sure when Annmarie is on in your time zone? Find out here: Time Zone Converter
Happy Hour Radio is now available as a podcast on youtube! Catch up on past episodes & don't forget to subscribe! Victory Chicks Radio Podcast.
#AnnmarieKelly, #VictoryChicksRadio, #FridayHappyHour, #VictoriousWoman