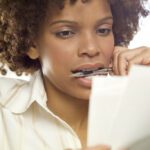 Priorities are set either by choice or by emergency. Unless you have never-ending dramas in your life, the first thing you need to do is create your own personal priorities and have your own agenda.
Think about it: How many times have you created a goal but don't put any of the steps to achieving that goal on your to-do list – or you put the steps on, but it's at the end of all the other things you are doing for everyone else. In other words, your personal agenda is "if I get to everything else, I'll take care of me. Not only is that not good for your mental health, you teach other people that your needs don't count. And then you get angry when they treat you the way you've taught them to treat you.
Here's what to do:
Get into the habit of thinking of yourself as one of your top priorities.Yes, you may be caregiving for parents or children, or be doing something for your spouse or partner. But under no circumstances can you consistently put their needs above yours.
Make a list of the things you need to do to achieve your goal.
Write down all the good things that you will be/do/have when that goal is achieved. Add to this list often!
Break larger pieces/skills/tasks into small steps, then see if you can make the steps even smaller. Let's say you want a new job, one step might be to make a phone call, another could include an hour or two of internet or library research on companies, still another could be to clean up your resume.
Figure out how much time each step will take.
Put yourself and the one step you need to do in the top five of your to-do list.
Make a commitment to save time for yourself every day. It helps if you put it on your calendar. Block off the time you need, let's say thirty minutes, and then about fifteen minutes extra – to give yourself a time buffer. Treat it like any other appointment and stick to it.
Include AT LEAST one step or piece of a step to your to-do list EVERY day. You must have one "ME" item in your top five "things to do" list every day.
Stick to it! Get an accountability partner or a goals buddy to help you stick to your goals. At the Victorious Woman Project I create victory team of 5-6 women who meet regularly and make commitments to their teammates; the accountability factor is HUGE!
Keep track of what you are doing, and all your daily victories. You don't have to do it fancy – a sentence or a phrase that lets you know that you took a step forward is all that's necessary. Let what you write be a reminder to you that you are as important as all the other people in your life, that you count too!
Warning: Be careful not to use the "I can't find the time for myself" excuse. Here's a fact: how many times has your schedule been booked and someone asks you to do "one more thing" – and you find the time. Probably hundreds. Now think about it: how can you squeeze in "one more thing" for someone else and not yourself? When you do that you are telling your unconscious mind that others count but you don't count. If that's your pattern, it's time to start a new habit!!