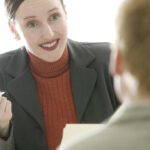 Women are usually pretty good at telling stories, just not usually about themselves – at least not in ways that put them in the best light. STOP IT!
In one of my favorite books, BRAG! The Art of Tooting Your Horn Without Blowing It, author Peggy Klaus tells her readers to write down stories that showcase their skills. Here's an example of a great brag:
Maureen Ingelsby, a realtor whose story of abandonment in marriage is in Victorious Woman!, once told a story about a client who had a water problem the night before closing on their house. I don't remember the specifics of her client's problem, but it was one of those stories that described every seller's nightmare. Maureen told the whole story in a way that really interested and connected with her listeners. She never said, "I helped a client with a big problem." Instead, she wove into the story how she got down on her hands and knees, in her business suit, and started wiping up the client's floor. She even called her spouse to come over and help.
To this day, what I remember most about that story is how Maureen went above and beyond the call of duty to help her client – and that was her big takeaway. She was just telling a story – and told it with laughter and excitement – and it had a happy ending. But at the same time, anyone who might be a prospective seller would be thinking, "If I ever sell my house, I want her as my agent!"
What's your story? Can you find five stories about how you helped someone? How can you tell the story about their problem and make it interesting so that it connects with people, and maybe even funny or exciting – or all those things – but showcases your skillset at the same time? When you find five, hone them into good stories. When you are in an interview or a networking event, pull one of those stories out of your "brag bag" for your listener.