New Beginnings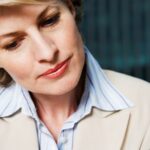 Question: I'm a new empty nester. I was a stay-at-home mom for a long time and then, as my kids got older, I got an outside job. It wasn't the best pay but it gave me a flexible schedule for when I needed it for my kids. Now I don't and the job is getting more and more frustrating. Now I want to get a job that is more challenging and pays better money. What is one thing I need to know when going back into the corporate world?  Tina
Answer: Just one thing? Whew – There are books written on that topic! Take a look at the ones I recommend. There are two things that I think are immediate "must-haves" for returning to the workplace: (1) a mentor or sponsor and (2) strong negotiating skills. Here's what I can tell you fast about both of them:
Mentor/Sponsor:
Decide which one you need and know why you need it. What's the difference?
Mentor: A mentor is someone who will help you find your way. There are different kinds of mentors, and I talk about them in my "Somebody's in My Corner" programs. For example, you might want a mentor for a few weeks when you start a new job – to help you work your way through the new job maze (many companies assign newbies an orientation mentor). Then once you get accustomed to the job and company, look for someone who will tell you what you need to know to help you get better at what you are doing. A mentor will tell you what you need to do to get ahead and also let you know when you screw up.
Jean Otte's is a woman whose story is in Victorious Woman. Jean is the founder of the women's leadership group, Women-Unlimited. Before she started that wonderful company, she was the first woman executive in her company. She credits her mentor for showing her how to get ahead and for telling her when she was off track.
Sponsor: If you want to move fast and far, find a sponsor. It takes a long time for people to get to know what you know unless a sponsor helps speed up the process. A sponsor helps you be visible. Jean Otte once told me, "It's not who you know or what you know that counts. It's who knows what you know." The sponsor gets your name out there in front of the people who need to know.
While a mentor will tell you, a sponsor will tell others. Sometimes you only need one or the other, but many times you can use both.
Here's an article about the benefit of having a sponsor
Negotiating Skills: Women are so accustomed to accommodating others and saying "yes" to just about everything. That's not a great thing to do even with our spouses/partners/kids/friends but it's career death when we do it in the workplace. On the job you need to negotiate everything from desk space to task to salary. The better you get at negotiating in the workplace, the more satisfied you will be with your job.
This article from Business News Daily about salary negotiation has good tips to get you started in ramping up your negotiating skills.
Best of luck, Tina! You're starting a new adventure with a lot of opportunity for many victory stretches. Get it in your head – so that you really believe it – that the best is yet to come!!!