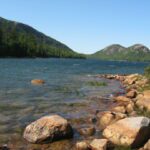 July gave me some unexpected challenges and, by July 31, I was at my wit's end!
First, I'd set aside time to work on my upcoming blog tour for the launch of the Victorious Woman e-book. It was something only I could do and it took way longer than I expected. Then some unexpected problems surfaced and had to be dealt with immediately. And you know how that it is when you already don't have time but suddenly have to find some in an already busy schedule. Finally, I was visiting relatives for the weekend and, while we had fun, it was a very hectic two days. As we drove home from New Jersey on Sunday night, Joseph said his stomach felt unsettled. I told him to take some pro-biotic; it worked for him. But on Monday morning I was the one living in the bathroom. We both apparently got food poisoning. So, work-wise, Monday was a wash and so was Tuesday morning. I was well enough by Tuesday afternoon to keep a couple appointments, but they were about all I had the energy to do and I was moving at a snail's pace. By Wednesday, I felt like pulling my hair out and was thinking, "What's going on and why is everything upside down?" OK, so those weren't exactly the words I used, but what I actually said isn't fit for print!
But the point is, I was looking for an explanation for that frazzled, stressed and agitated feeling. I checked the stars and found out that Mercury was in retrograde. That explained a lot. But it was a really bizarre month, so I knew that wasn't all of it. I found myself yearning for peace. That's when a "little voice" reminded me about how – during last year's trip to Maine during which I meditated daily – I promised myself I would continue the practice at home. And I did…at first. I followed through and was back in the meditation groove.
But then the holidays happened, next my mother-in-law died and a speaking engagement that I was really looking forward to doing was cancelled at the last minute due to lack of sufficient registrations. Before I knew it, I was getting ready for Victorious Woman Month and The Girlfriend Gala. By then I was completely out of the meditation habit – and my life looked like it!
July's craziness reminded me of the importance of setting aside a few minutes each day for the rejuvenation of spirit. Meditation is an easy practice that gives you a few minutes to clear your mind. There is something magical about thinking about nothing. You don't need anything to make it happen except a quiet place. Many people find it helpful to focus on a single word (a mantra) while others (like me) focus on a single image (like a sunset, the ocean, a flower). It doesn't matter what you focus your mind on as long as you focus it on just one thing and push out the craziness of the day for a few minutes.
Meditation is a practice that is part of most religions, both eastern and western. It was practiced by the great spiritual teachers, like Lao-Tzu, Mohammed, Buddha and Jesus.Growing up Catholic, I used to pray the rosary. As an adult, I realized that rosary prayer is a form of meditation; it's something I watched my mother do regularly. But for me, a typical my meditation is just me sitting in a chair for 5-15 minutes. Sometimes when I travel my meditations have simply been sitting on the beach and watching the ocean, getting caught up in a sunrise, sunset, clouds, or the horizon and just letting myself be a part of what I see. And sometimes it's just me in a Starbucks sipping tea and looking out the window.
I don't know what meditation would be for you. Maybe the same thing as for me. Or, for some of you, it might mean saying prayers or reading a spiritual book.
Why bother meditating? Sitting in the silence allows you to connect with who you are – your SELF. When life gets too crazy, just a couple minutes in the silence can calm you down. If you believe in God, meditation is said to facilitate the connection between you and God that normal every day noises and stresses block out. Some say prayer is talking to God and meditation is the way you listen to God's answer.
What can you expect if you meditate? Nothing…and everything. When Charles Filmore, one of the founders of the New Thought church called Unity, started his meditation practice, he said that during his meditations, nothing "happend" – that is, he didn't have visions or hear voices or anything. But after a year, his entire life was different and better. My experience has been similar. When I am faithful to the practice, what happens during meditation is not only not earth shattering, it just feels like something I do – and I feel a bit calmer when it's over. But, outside of meditation, things in my life change.
Here's an example: when I sold my last house, I listed and sold it myself (at the time I had an active real estate brokers license). The buyers were first-timers and weren't taking the mortgage process seriously. That means they weren't getting papers to the mortgage company on time, cleaning up their credit, etc. One Friday, after talking to the mortgage company for the umpteenth time that week, I broke down into tears. I left my office and went to Longwood Gardens. It was a rainy spring day so there weren't many people at the gardens. I found a spot in the conservatory where I could sit undisturbed. I got quiet and let myself become part of the beauty that was around me. I don't know how long I was there, but when I got up, I felt better. The rain stopped and I walked around the gardens for about an hour and went home. When I checked my voicemail, the mortgage company had called. The problem had been resolved and the mortgage was approved. "Nothing" happened to me while I was meditating, but "something" happened in my world.
Meditation is one way – probably the most common way – to fill yourself with Spiritual Energy. That in turn helps you have the zeal and enthusiasm to get things done.
If you have never tried meditation to boost your spiritual energy, give it a go for a few weeks and see what happens. If, like me, you used to meditate and then stopped, try it again. Let me know what "happens" and I'll post it.