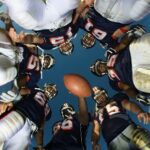 I can't figure out why there are big football games on Thanksgiving (or any holiday). And this year, so many stores are starting their Black Friday sales on Thanksgiving night. My objection to both football and shopping is that those distractions not only minimize the importance of the meal, but also take away from all the hard work you've put into making it a good day for everyone. They are also distractions to the sharing, communication, and gratitude that create your best memories. You may never remember who won the game or what good buys you got, but you will always remember the love and warmth your family and/or friends shared.
In your life, it's the same thing. Living "on purpose" is what makes you happy and feel satisfied. But just like football and shopping on Thanksgiving, distractions can keep you from the fulfilling the purpose of your life. Yet so many women complain to me that, in the workplace and at home, they let themselves be defined by their distractions.
A few years ago I was giving a mentoring workshop at a NASA conference in Cocoa Beach Florida. About mid-way though the day, a young woman talked about her two mentors, a man and a woman. She admitted that, with the woman, she would just walk into her office to seek answers or advice. She always expected that the woman would stop what she was doing…and the woman always did. With the male mentor, however, she always called first and made an appointment; he had stressed the importance of respecting his time. So until that moment, the protégé never considered herself a possible distraction to her female mentor's work.
So, even though when enjoy the distraction (like helping a protégé) you need to ask yourself if you are unwittingly becoming the go-to person for everyone else's agenda at the expense of your own. If you don't, just like the NASA protégé had never considered it, no one will ever think of themselves as a distraction to your agenda. Begin now to find ways to stay focused and minimize distractions.
At work:
If you have an office door, close it
If someone enters your cube, stand up and edge yourself toward the doorway
Get comfortable with speaking up. Say, "I'm happy to help you. Why don't you come back when I can focus on your problem? How about at [give a time]
If you have an "open space" environment, find an inoffensive but obvious signal that let's your co-workers know when it's a good time, and when it's not (like Skype's "do not disturb" sign)
At home:
Go to your room and close the door
Create a "no interruptions" hour and ask family members to respect it (and, presuming they are old enough, if they interrupt, say, "did you forget, this is my 'no interruptions' time?"
Ignore offenders…they'll get the message eventually
If you have younger children and you give them time-outs, tell them you are in a time-out