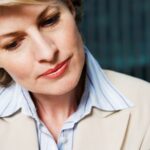 What is Emotional Intelligence?
You are surely familiar with IQ and know it measure intelligence. Emotional intelligence (EI or EQ) is "the other intelligence".  IQ and EI are different but compatible. The first difference between them is that they are activated in different parts of the brain. IQ is activated at the top of the brain while EI is activated in the lower, deeper parts of the brain. The second difference is that they measure two different aptitudes. IQ measures a person's capacity for academic learning.  It's about your ability to know something, like how to use a phone, or drive a car or solve a problem.
Knowing isn't doing.
The ability to do something with what you know comes with emotional intelligence. Emotional Intelligence refers to the capacity for recognizing our own feelings and those of others, for motivating ourselves, and for managing emotions well in ourselves and in our relationship.
Emotional Intelligence is divided into two sets of competencies: Personal Competence or how in touch I am with my self (me-to-me) and Social Competence or how well I get along with you (me-to-you). Daniel Goleman, in his best selling book, Emotional Intelligence, said it's a way to measure maturity.
If you ask most savvy and successful people, they will tell your EQ is way more important than your IQ.
As we head into the holiday season, as you shop, buy presents, go to parties and have family dinners, you are likely to experience many situations that demand EQ more than IQ. Stay tuned this month as I give you EQ tips for dealing with the holidays.