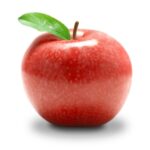 I have a birthday coming up.

Spouse Joseph wanted to take me to the Big Apple, but NYC is pretty cold in January. I wasn't warm to the idea :-). Then he started to plan a trip to DC, but it's inauguration weekend and too crowded. So I asked him to plan either one of those trips when the weather gets nicer.
Then told him what I really want for my birthday. I want talk about our future, our goals and our lifestyle and come up with our next five year plan. I think Joseph is like many, maybe most, men. He'd rather buy something he can wrap up and present rather than to go "inside" and make plans and then verbalize them.
But, for those of you who don't know, Joseph and I re-contract every five years. This is a "contract renewal year" for us and, if we get married again, it'll be (traditionally-speaking) a milestone year (25). And so many things have changed in the past five years, the most significant being that both our mothers passed away. We were the primary caregivers for both moms. Now, for the first time in over ten years, we don't have those caregiving responsibilities. For those of you who have been here, as parental caregivers, empty nesters or sandwich caregivers, you know what I mean. You roll your responsibilities into your life and take the changes in stride. All of it affects your relationships, and most importantly, changes your primary relationship.
Then, when something changes, it's like being laid off from a job. You have to rethink everything: personal, social, career, spiritual, etc. Not only do you have to do it for yourself, but also with your spouse or partner.
If you experienced a change, and wanted to rethink something in your relationships (any relationship), what would it be? What would you want more of/less of or what would be different? Would you want more honesty, more closeness, more independence, more planning, more fun…more of what? And what would you want less of? Would you want less closeness, fewer responsibilities, fewer areas of disagreement…or something else?
If you were rethinking your relationships, what would you do differently?