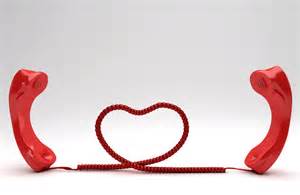 As I was reading author Laura Pritchett 's May 2016 article for the New York Times, I wondered: What would have happened if she has a Five-Year Marriage®?
In No Sound, No Fury, No Marriage, Ms. Pritchett described her twenty year marriage of silence. How could she have lived together with the same man and had a marriage of silence? I don't know if I could have done it, but I know a lot of people have that or other incompatibilities in their marriages. Living together loneliness is a sad lifestyle that has a long-standing tradition through many, many generations.
But..WHY? Twenty years! Why does anyone give up so much of his or her life?
I recently had a conversation with another woman, Rita. She said she thinks that neither she nor her spouse were really ready when they got marriage. Except, Rita admitted, "I thought I was ready. I was twenty-five. It was time."
What's time got to do with it? Is it about biological clocks or the scourge of society toward singles or something else?
Marrying because of a non-nonsensical reason like "it's time" reminds me of the idiom "marry in haste, repent at leisure."
If Laura Pritchett lived a Five-Year Marriage®, she and her now-ex would have mixed it up from the beginning and gotten their differences out in the open. When they got to Chapter Five in the forthcoming book, the Five-Year Marriage®, they would have talked about their communication differences. Maybe they would have gotten therapy sooner. Maybe Laura would have seen her sweetheart as a good man, just not the right one for her. They might never have married each other. Instead, they might have found partners that were more compatible.
Why do we do spend more time planning a wedding than a marriage?
What do you think?