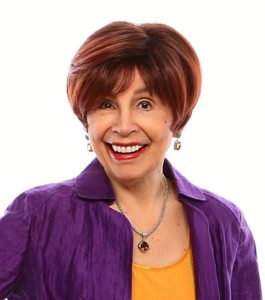 Don't call it retirement; call it revivement!
Gloria Dunn-Violin visited the Friday Happy Hour to talk with Annmarie Kelly about her second book, Revivement: Having a Life After Making a Living. After years of corporate life working with organizational behavior and development and 10 years as an award-winning public relations professional Gloria Dunn-Violin is relishing her third career speaking, writing, and giving workshops and webinars on how to have a life after retirement.
Through all of her careers, her goal has always been to help people have their best life possible. She also writes a monthly column for the North Bay Business Journal and has appeared on TV, radio and in the press nationwide. Learn more about Gloria at www.revivementbook.com and https://www.nowwhatrcoach.com.
For Gloria's coupon offer, send her email at gloria@havingalifenow.com
Today I talked about Victorious Woman Month and mentioned a   2015 article about accomplished women who outside their rich spouses. Here's the article: Celebs dating celebs. Let me know what you think

Annmarie is "live" every Friday, from 3-4pm EST.

Call-in: 610-701-9243
You won't want to miss Happy Hour with Annmarie Kelly …and you don't have to!
In West Chester PA: turn your radio dial to 1520AM
Anywhere in the world: listen online from at www.WCHE1520.com (click the microphone that says "listen live" – uses Windows Media Player).
On your mobile devices at Tune-In Radio.Call-in: 610-701-9243
Not sure when Annmarie is on in your time zone? Find out here: Time Zone Converter
Happy Hour Radio is now available as a podcast on youtube! Catch up on past episodes & don't forget to subscribe! Victory Chicks Radio Podcast.