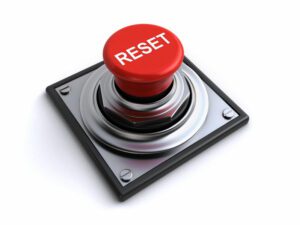 Is Covid-19 causing you and your sweetie to get on each other's nerves? It's not a surprise – we aren't used to being in such close quarters all the time. Someone recently told me, "I just can't look at his face anymore." Maybe that's not you, but quarrels and squabbles seem to be affecting relationships everywhere.  Reports from China are that, since their confinement ended, there's been a huge spike in divorces.
If you're relationship is struggling and edging towards a breakup, try this
We're all struggling – with close quarters, being out of work, stress about money, etc. All that, and all the uncertainty, tends to bring up a lot of "stuff" between couples. Whatever was brewing just under the surface before is likely to come out now. Some of it can be ugly.
Before tensions get totally out of control, take a deep breath.
Tips for calming tensions with your spouse
The tips below can help you. Do them – and not just one…do all of them!
Be polite

– like you were in the beginning, when you remembered to say "please," thank-you," excuse me.". A little politeness can go a long way to easing tensions.
Say thank-you – Everyone likes appreciation and, in confinement, it's usually in short supply. Thank you're sweetie today

at least

3 times today. See what happens.

Give each other some "me" time –

A little alone time is good for both of you

Plan a private rendezvous by candlelight

…even if it's just you two alone in the bedroom, on the patio or (if it's the only way to get away from kids) in the basement. Have nice conversation…talk about some of your best times together. Stirring up those good memories can lead to sweetness….and maybe some good "sexual healing"
Reset Your Relationship in 30 Days
When the Covid confinement is over, you may want to regroup. So consider a 30-Day Relationship Reset.  That's where you "review" where you've been, figure out what's working and what's not, and make a plan – a reset – for going forward. Using those tips will be like planting a seed and watering it.
Resetting your relationship is the basis of The Five-Year Marriage® Method – and you absolutely need it now! Download a copy to your Kindle today: The Five-Year Marriage
#FiveYearMarriage #MarriageTips #LoveAndMarriage #MarriagAdvice #WomensEmpowerment #MarriageContract #HealthyMarriage #RelationshipAdvice