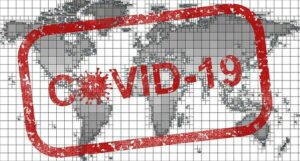 Corona-19 has flipped the world upside-down. It'll be a apart of your history – women's history – forever. Most people are scared…sheltering in place, keeping their distance from one another, living on FB and Instagram.
You have a choice this month – to see what is happening both globally and in your world – as devastation or opportunity, If you choose the latter – and I hope you do – you can emerge from this difficult time on the plus side.
Now is the Time for Midlife Women to FOCUS ON THEMSELVES
You know how you're always so busy? If it isn't some work thing, it's a social something. You keep wanting to focus on you and your goals, but then you get distracted by something else or somebody else. But now that you're in a mandatory deep pause…here's you opportunity!
I remember Annie, a woman I talk about in Victorious Woman. The fun-loving sixty-something woman was diagnosed with cancer. The thing that would have jazzed her into fighting for her life was opening a bridal shop. When she told her spouse, kids, and friends, everyone laughed. SO, instead of designing a life she wanted, she went into the default position; she died.
On the other hand, Victorious Woman Pattie Painter, also in her sixties and diagnosed with multiple cancers, chose to live by design. When she got well, she designed a new life as a wedding celebrant. She's been performing weddings both locally and at different destinations for years…and having a wonderful time.
In an Ideal World, How Would You Design Your Perfect Life?
Have you been trying to design your own meditation practice? Start today with just five minutes. In two weeks you can build up to ten minutes…and in a month you'll have designed a new healthy habit.
What do you want to do next month, next week, next year? What did you miss in the past that you want to do now? Is it a new skill or learning? What about that business you've always talked about? Or is there a fabulous trip (for next year…not now!)? Have you always wanted to visit the original seven wonders of the world or the NEW wonders, or the top ten National Parks in the US? Maybe you've dreamed of tossing a coin in Italy's Trevi fountain, having dinner at the Eiffel Tower, seeing Stonehenge, or meditating with a yogi at a Himalayan spa.
This "deep pause" is giving you time to focus on what's in your heart of hearts. Make the most of it!
Looking for social connection with other midlife women during the quarantine?
Follow our social media accounts for inspiration and interesting information
Instagram, Facebook, Youtube
Join the Victorious Woman Mailing List:
Ready to design a life you love living?
If you need a concise process that can figuratively take you by the hand and walk you through the process of redesigning or reinventing your life, this is it!
Easy step-by-step instructions to start changing your life RIGHT NOW
Real life examples that explain and motivate
Inspiration to help you push through the tough days
Space to write as you read!
Get instant access to this pdf workbook when you buy now!
$14.95Add to cart