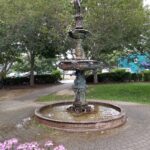 I worked this morning…and not that I wanted to, but because I had to do it. I left work last week with two things not finished for my October workshop…both things are needed now because my staff can't […]
Read More I worked this morning…aarrgghhh…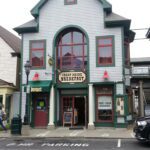 We went to Jeanie's for breakfast with a plan to walk The Shore Path afterward. It's a sweet little path that begins at the dock by the Bar Harbor Inn. It winds around the town past the backyards […]
Read More Parking Meters?!?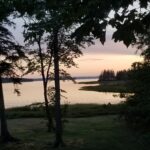 Our first full day here is what we call a "Downeast day." That means we stay at the cottage all day. Easing into vacation is always a treat after the craziness of getting ready to leave, finally leaving […]
Read More Downeast Day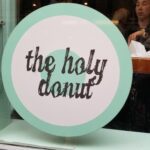 Portland in the morning is busy! Since our first trip here – maybe 10 years ago – the city has grown more and more vibrant. We didn't eat breakfast except to go The Holy Donut. I think those donuts – […]
Read More The Holy Donut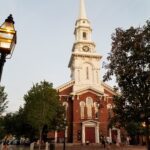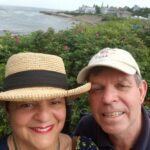 The journey begins. Or as one of my friends calls it, my annual pilgrimage to our happy place.  We were already packed so all we had to do was pack the car, turn off the water, water my […]
Read More The Journey Begins…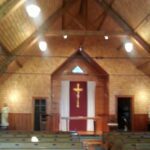 This is one of my favorite days on vacation – the day I call my "Catholic Good Girl" day. It's the day Joseph and I drive north to Winter Harbor and go to Mass at the tiny St. […]
Read More Catholic Good Girl?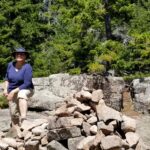 When two people engage in sexual activity in a plane traveling a mile above the earth, they become members of the mile high club. I'm wondering if that same moniker applies if the "mile high" is a mountain. […]
Read More The Mile High Club?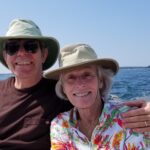 The weather cooled down and, normally, Joseph and I would be heading for an early morning hike. However, instead we're going to the village of Northeast Harbor for a boat ride with friends Peter and Joan. Joanie […]
Read More Anchors Aweigh!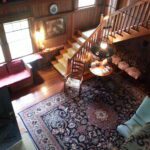 Those few hazy-hot-humid days were too hot to do anything strenuous, like long hikes. Today, finally there was some relief in the form of a slight break in the heat.  It was still too humid to enjoy something […]
Read More Finally Some Relief!
H-H-H – Hazy, Hot and Humid – that's the weather we left in Philly…what's it doing Downeast?? Here's the thing: Downeast Maine, just before at Labor Day, is supposed to mean 75 degrees during the day, with a chill […]
Read More Where's The Air??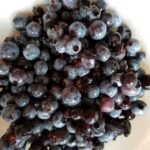 Crisp air, wild blueberries, lobster, and hiking – that's  Maine is all about…at least for me. But this year is different. Our day started as most do here – with a bowl of fresh blueberries. There's something about […]
Read More Blueberries and LOBSTA Saves the Day