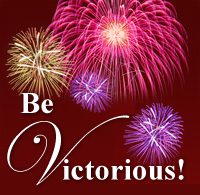 Yes, you can positively change your life.
Have you reached that point where you look around and ask "Is this all there is?" Do you feel overworked, under-appreciated and tired of accommodating every one else's goals instead of your own? Are ready to live your OPTIMAL life, one that is satisfying, successful and gives you a sense of living on purpose and then this workshop is for you.
Here's what you'll do in the five classes:
Get guidance that makes the system of achieving your goals understandable and doable

Get support from Annmarie Kelly and your group members

Effectively design a life plan that means something to you

Create goals that have meaning to you

Strategize plans in a way that makes them doable

Learn ways to handle obstacles

Find ways to get motivated and stay motivated

Receive the support you need

Turn your challenges into victories
Here's what you'll do each week:
Session 1: Values and Vision
Session 2: Crafting a Goal that You Can Achieve
Session 3: Planning that Works
Session 4: What's in Your Way?
Session 5: Making the System Work for You
Location: Evolve IP Business Park, 985 Old Eagle School Road, Suite 502, Wayne, PA 19087
Dates: January 22, 29 & February 5, 12, 19
Time: 6:30 – 8:30 pm
Cost: $597
SAVE $100!!
Cost through January 15, 2013: $497
Have questions? Need more information? Call/email Annmarie Kelly a 610.783.8225 or Annmarie@VictoriousWoman.com
You CAN make realize your dreams in 2013! You can positively BE MORE of who you really are, DO MORE that makes you happy and satisfies your soul and HAVE MORE of the life you want. Get in touch with your Victorious Self, get your plan and make it happen! This is your first step. Take it NOW!