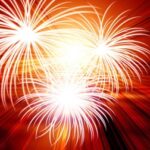 Why do you want to stretch out of your comfort zone? It's a lot of effort. What will you get out of it?
Write down every good thing that will result from that victory stretch. Here are some examples:
I am glad I can take care of myself/myself and my family.
I can stop feeling like I'm less than others.
Doing what I love brings me joy.
I always wanted to do this, and now I am, so I feel fulfilled.
Nothing's going to stop me now!
If I can do this, I can do anything.
Knowing the WII-FM (what's in it for me) is as important as knowing your challenges. There will be days when you'll feel like giving up, when it will be easier to quit than to keep going or face your fears or anything else.
That's when you take out the WII-FM list and read it. The list will remind you of the "MORE" that you want, the desired "BETTER" that got you started at the beginning…and that, if you stop now, you'll never get.
So start the list with at least five WII-FMs. Then, each time you think of something else, add it to the list. The longer you make the list, the stronger your resolve will be to stick.
Write down all the "good stuff" and keep writing!