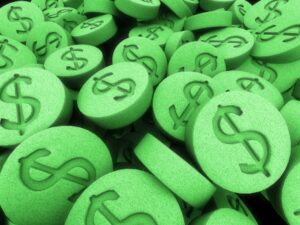 Today's guests, Jen Calabro and Suzanne Ellis from talked about ways that you can boost your financial power. For more info, go to DNB First and click the Wealth Management tab. During our interview, I referenced a study. Here's the link: Prudential Insurance Company:
The new Toastmaster club I talked about is meeting on April 28, 5:30-6:30 at Unionville High School. Let me know if you want to join us: Annmarie@VictoriousWoman.com
What challenges you're facing now?
Also, I said that, when I think about you, I wonder what challenges you're facing now and if your challenges are like the ones I'm facing. I wonder how you want to change your future and the kind of bigger and better life you dream about living. You can always write to me and let me know at Annmarie@VictoriousWoman.com
Your Victory Story
If now's the time to tell you story of victory, the 7th annual Victorious Woman Contest is open and ready for you. Read the rules, prizes, etc. here: Victorious Woman Contest
Empowerment through giving
If you want information about the fundraisers, here they are:
April 4 – Handicrafters (the mentally challenged): April in Paris
April 26 – Safe Harbor (serving the homeless of Chester County): Spring Celebration
April 26 – Domestic Violence Center of Chester County: A Night at the Derby
May 5 – Domestic Violence Center of Chester County: Walk a Mile in Her Shoes (for the guys)
May 21 – Victorious Woman Project for Home of the Sparrow: The Girlfriend Gala