I got an email from Ollie at Windward Cottages. The subject line said "left in cottage." I thought "what could we possibly have left? I thought we did a "last sweep" and I looked through drawers and closet and think Joseph did the same.  
Of course I figured Joseph did it. 
When I opened up the email, I saw "undergarments" and cringed. I know I took the last shower, so whatever was left was mine. Did I leave my bra or panties or maybe (I hoped) I just left socks. No such luck. 
I was too embarrassed to call Ollie myself. I asked Joseph to do it. 
When Joseph came home tonight, he had a sheepish look on his face. I cringed again. "Did you talk to Oliie," I asked. "Yes," he said, and burst out laughing. 
Fortunately, I didn't leave everything. Unfortunately, it was my sports bra. Now, dear readers, I'm a big girl, so my bra is big to begin with. But my sports bra, with everything structural that holds my everythings in and up, is huge!!!  
I just wanted to crawl under the chair and stay there until the red in my face became at least a nice shade of pink.  
 ——————————————-
https://www.decoratorsbest.com/products/fabricut-cemita-potpourri-fabric 
https://www.navy.mil/submit/display.asp?story_id=1063 
https://www.ellsworthamerican.com/living/arts-a-living/retired-cryptologist-traces-former-naval-bases-history/ 
https://www.psychologytoday.com/us/collections/201908/why-we-cheat 
https://www.psychologytoday.com/us/blog/fulfillment-any-age/201703/10-ways-make-it-through-your-life-s-transitions 
Sign up for My
Victorious Woman Newsletter!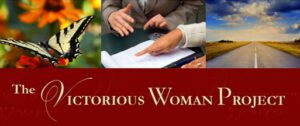 Whether dealing with an empty nest, starting over, or downshifting, the Victorious Woman Project has resources for women in midlife. You CAN have more of a life you'll LOVE LIVING. Visit the Victorious Woman Project Website >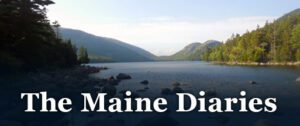 Every year, for the last 19 years, I trek to Maine. Find out what keeps me returning year after year in The Maine Diaries.