Are there ghosts haunting your neighborhood this Halloween?
Author Charles Adams came to scare us with ghostly stories for our Halloween Happy Hour…and if you didn't spit up your wine while listening to his stories…well…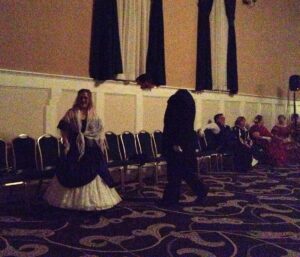 good for you! He'll be in the area telling more ghostly stories. You can find out where and get more info here; Charlie's facebook page
Here's the ghostly picture Joseph took during the Civil War Winter Ball in Gettysburg. What do you think he was going there?
Happy Hauntings!!